The management team of the Spanish company attended the presentation of the CEPYME500 initiative, which recognizes the most outstanding companies in innovation, job creation and internationalization
Saniceramic Group has been included in the CEPYME500 initiative, promoted by CEPYME, becoming part of a select group of 500 companies that "lead the growth, by result, capacity to generate added value, job creation and internationalization, as indicated by the Minister of Industry, Commerce and Tourism, Reyes Maroto, at the presentation ceremony of the 2018 edition, held in Madrid and attended by the management team of Saniceramic Group, represented by Rami Hamze, CEO's company, and Vicente Sorlí, deputy general manager of ITT Ceramic.
To achieve this recognition, Saniceramic Group, with ITT Ceramic as its flagship, has passed a selection process that takes into account different financial variables and indicators of innovation and international expansion.
Up to the small group of 500 companies recognised as CEPYME500 companies, various criteria have been considered, such as, among others, being a company with Spanish shareholders; registering a sales figure in 2016 of between 10 and 200 million euros; having registered an Annual Compound Growth Rate, in the last 3 fiscal years, of over 15%, etc.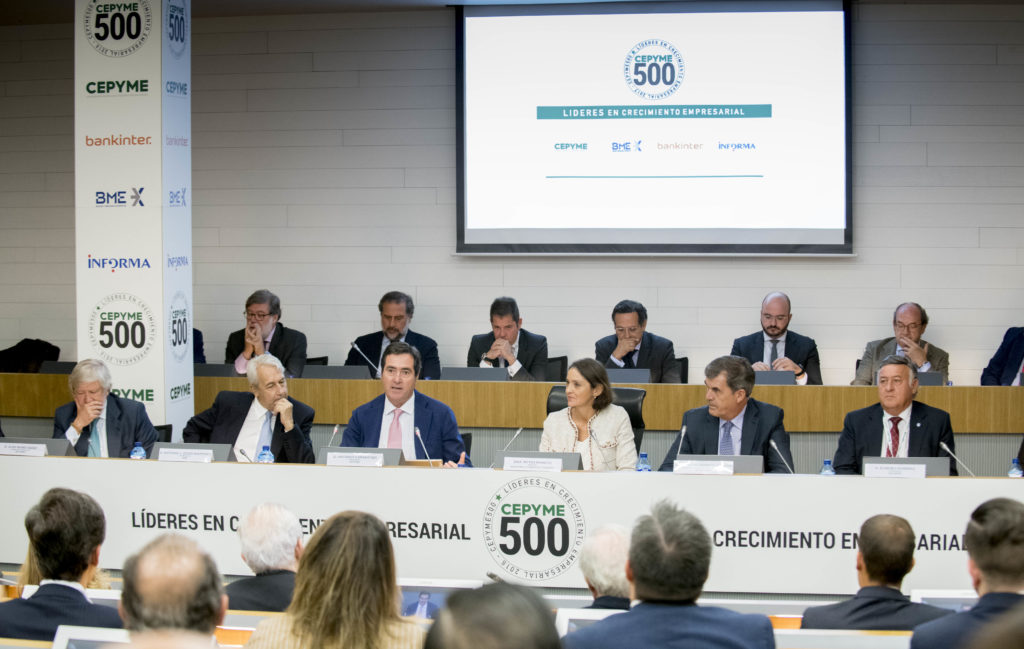 Objectives
In addition to providing visibility to the most cutting-edge Spanish companies, CEPYME500 aims to contribute to boosting the growth of these organizations, generating a favourable environment through tools and resources that allow them to innovate and expand their productive capacity, efficiency and results.
CEPYME500 is an initiative that CEPYME launched in 2017, which seeks to identify, select and promote a group of companies that lead business growth, both for their results and for their ability to generate added value, employment, innovation and international projection.
The main objective of this project is to give the selected companies the recognition and national and international scope they deserve, while offering them support in areas such as promotion; networking; innovation; internationalization or the provision of personalized and exclusive solutions in terms of financing, digitization, etc.